Regular price
Sale price
$10.00 USD
Unit price
per
Sale
Sold out

Prepare to be captivated by the raw and powerful lyrical prowess of Solow Redline with the "#HomeLessRapper CD." This compelling collection of tracks delves deep into the life and artistry of a rapper who refuses to be defined by the status quo. Solow Redline's unique storytelling and impactful message make this CD an essential addition to any hip-hop aficionado's collection.

Key Features:

🎤 Unfiltered Storytelling: Solow Redline's music isn't just about beats and rhymes; it's a journey through life's challenges, triumphs, and everything in between. His uncensored lyrics provide a glimpse into his world and the struggles faced by the #HomeLessRapper.

🔊 Authentic Sound: The "#HomeLessRapper CD" offers a sound that stays true to the roots of hip-hop. Solow Redline's distinctive style and unapologetic delivery set him apart, making every track a genuine representation of his artistry.

🎵 Poignant Tracks: From thought-provoking narratives to anthems of empowerment, this CD is a compilation of songs that touch the heart, stimulate the mind, and inspire change. Solow Redline's music is a call to action and a source of reflection.

📀 Collector's Gem: Beyond its musical content, this CD is a collector's gem for those who appreciate the power of independent artists and their impact on the industry. It's a piece of hip-hop history that demands attention.

💿 High-Quality Sound: Each track on this CD is masterfully crafted to ensure that you hear every word and every beat with exceptional clarity and depth.

🎁 Meaningful Gift: The "#HomeLessRapper CD" is a meaningful gift for anyone who appreciates real, unfiltered hip-hop music. Whether you're a fan of Solow Redline or looking for a unique present, this CD is sure to leave a lasting impression.

Experience the artistry and passion of Solow Redline with the "#HomeLessRapper CD." Dive into the unfiltered world of an artist who refuses to be silenced and let his lyrics guide you through a journey of self-discovery, resilience, and empowerment. Don't miss your chance to own this musical masterpiece. Grab your copy now and be a part of Solow Redline's movement for change.
Share
View full details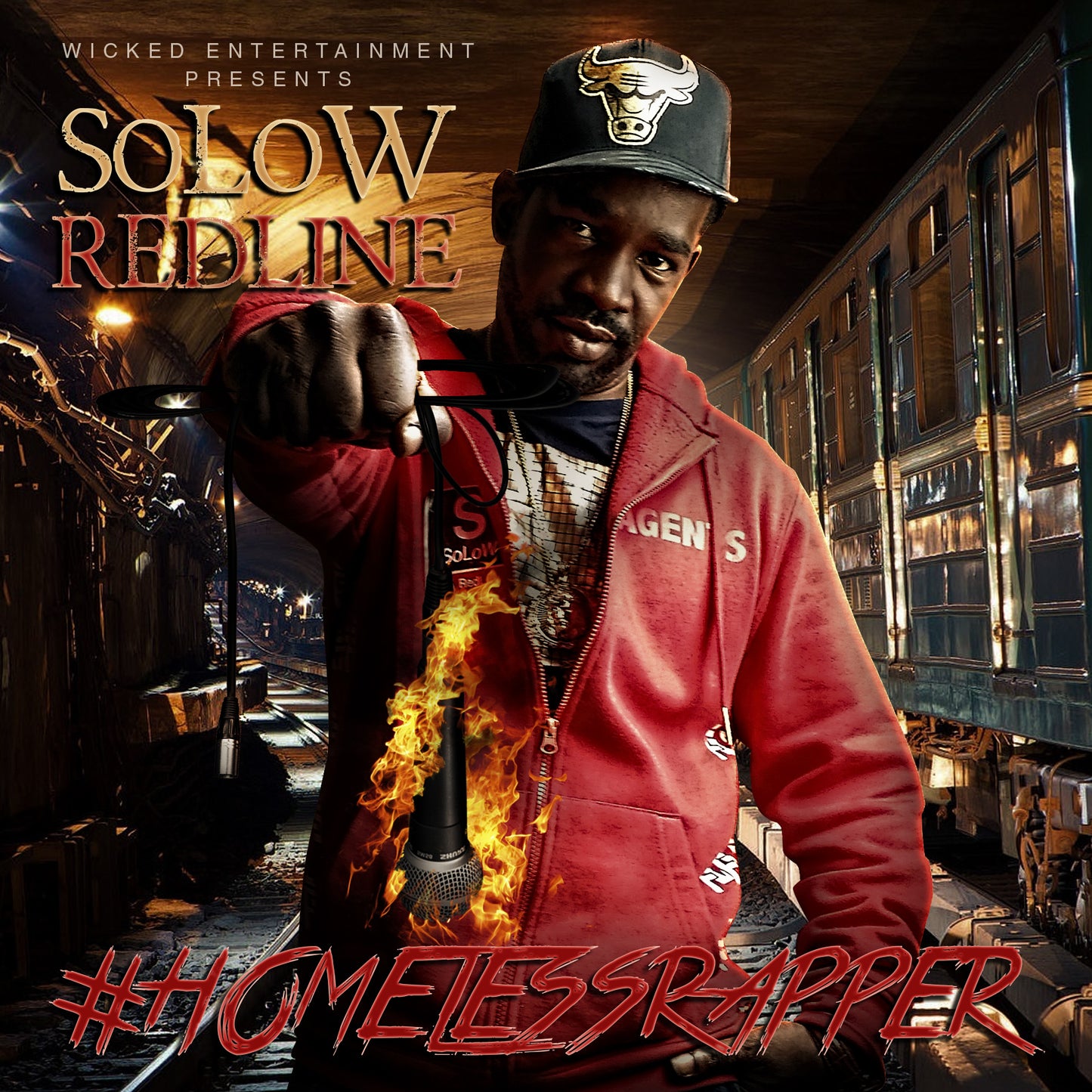 30 Years of Chicago Hip Hop.........AND IT WON'T STOP!
Collectors Items

Most item's are out of print & promo item's that won't be reprinted.

Get a piece of history & Chicago Hip Hop Culture before it's gone!