Regular price
Sale price
$10.00 USD
Unit price
per
Sale
Sold out
Welcome to the heart of the Midwest hip-hop scene with "Midwest Mobstaz Vol. 1 - Compilation." This outstanding album is a curated collection of tracks from some of the most talented artists in the region. It's your all-access pass to the gritty streets and lyrical prowess that define Midwest rap.
Key Features:
🔥 A Midwest Showcase: "Midwest Mobstaz Vol. 1" is your gateway to the gritty, underground hip-hop scene of the Midwest. Discover the raw and unfiltered talent that defines this region's rap culture.
🎤 Diverse Artists: This compilation features a diverse lineup of artists, each with a unique style and voice. From street anthems to introspective tracks, you'll experience the full spectrum of Midwest hip-hop.
🎵 Signature Sound: Expect hard-hitting beats, no-nonsense lyrics, and an unmistakable Midwestern flavor in every track. This album captures the essence of the region's rap identity.
📀 Collector's Item: Beyond the incredible music, "Midwest Mobstaz Vol. 1" is a collector's item for those who appreciate the impact of regional hip-hop movements. It's a piece of history you won't want to miss.
💿 High-Quality Sound: Each track is meticulously mastered to ensure a top-notch listening experience. Feel the beats, connect with the lyrics, and immerse yourself in the authenticity of Midwest rap.
🎁 Unique Gift: Whether you're a dedicated fan of Midwest hip-hop or looking to introduce someone to the genre, this compilation is the perfect gift. It's a musical journey that will be appreciated by all hip-hop enthusiasts.
Experience the unfiltered energy and distinctive voice of the Midwest hip-hop scene with "Midwest Mobstaz Vol. 1 - Compilation." This album is a testament to the talent and resilience of artists from the region, and it's your chance to be part of their story. Don't miss the opportunity to own this unique piece of hip-hop history. Secure your copy today and dive headfirst into the world of Midwest Mobstaz.
Share
View full details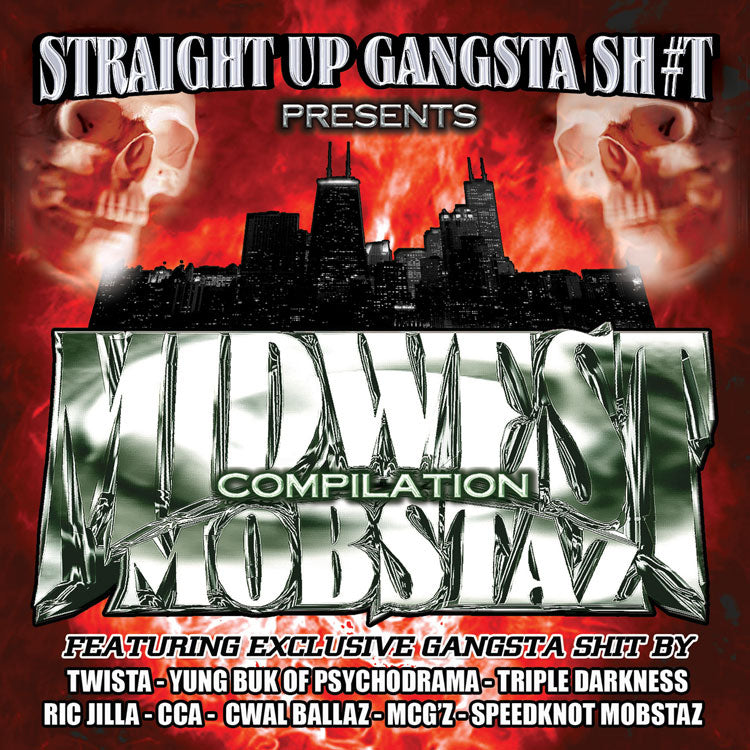 30 Years of Chicago Hip Hop.........AND IT WON'T STOP!
Collectors Items

Most item's are out of print & promo item's that won't be reprinted.

Get a piece of history & Chicago Hip Hop Culture before it's gone!