Regular price
Sale price
$10.00 USD
Unit price
per
Sale
Sold out
Prepare to embark on a musical journey like no other with "Belo Zero (of Do or Die) - I Plead the 5th CD." This remarkable album is a testament to the artistry of Belo Zero, a founding member of the iconic hip-hop group Do or Die. Immerse yourself in the essence of Chicago rap as Belo Zero lays down his lyrical prowess in this highly anticipated solo project.
Key Features:
🔥 Hip-Hop Royalty: Belo Zero is a luminary in the hip-hop world, and "I Plead the 5th CD" showcases his exceptional talent and dedication to the craft. Dive into the essence of Chicago rap and its enduring legacy.
🎤 Uncompromising Lyrics: Belo Zero's unfiltered lyrics explore life's complexities, triumphs, and adversities. With "I Plead the 5th," he brings his unique storytelling to the forefront, creating a deeply personal and authentic experience.
🎵 Chicago Sound: Experience the signature sound of Chicago rap, characterized by gritty beats and thought-provoking verses. This album is a captivating example of the city's enduring influence on the hip-hop genre.
📀 Collector's Must-Have: Beyond its musical brilliance, this CD is a collector's must-have for anyone who appreciates the evolution of hip-hop. It's a piece of history that captures Belo Zero's timeless artistry.
💿 High-Quality Sound: Each track is expertly mastered to ensure a top-tier listening experience. Feel the beats, connect with the lyrics, and immerse yourself in the authenticity of Belo Zero's music.
🎁 Unique Gift: Whether you're a dedicated fan of Belo Zero or looking to introduce someone to the art of Chicago rap, "I Plead the 5th CD" is the perfect gift. It's a musical journey that will be treasured by all hip-hop enthusiasts.
Embrace the legacy of Belo Zero and the enduring impact of Chicago rap with "I Plead the 5th CD." This album is a testament to the resilience and creativity of an artist who continues to shape the hip-hop landscape. Don't miss the opportunity to own this remarkable piece of hip-hop history. Secure your copy today and be part of Belo Zero's timeless journey through music.
Share
View full details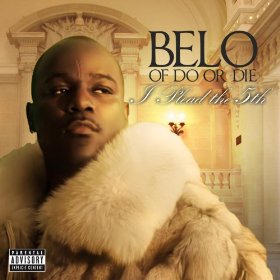 30 Years of Chicago Hip Hop.........AND IT WON'T STOP!
Collectors Items

Most item's are out of print & promo item's that won't be reprinted.

Get a piece of history & Chicago Hip Hop Culture before it's gone!